Everest Trash: A local story with global implications
The Mount Everest region has become a major tourism destination. This is altering the region, its culture as well as its ecology, forever. This is a story about how a small cluster of remote villages turned into a global tourism hotspot, that serves as a metaphor for many challenges we face on Planet Earth.
Since 2011, Martin Edström has been working with documenting the waste challenges around Mt Everest, resulting in a body of work on the issue that's been used worldwide to illustrate the problem.
National Geographic VR story
Published in 2019, Martin captured a 360-video story called "Clearing Everest's Trash" that was published as part of National Geographic's VR platform. It offers a good introduction to the problem this region is facing, featuring the SPCC (Sagarmatha Pollution Control Committee) being heard as the major voice.
Exploring the issue on a visual level, this short piece helps put a point on the problem – and leading into the thoughts of what needs to come if we are to change this narrative into a successful example of sustainable tourism.
Background of Sagarmatha National Park
The Everest region, the Khumbu valley and Sagarmatha National Park used to be a remote wilderness. It still is, and would still be. But for a mountain named Mt Everest.
The Himalayan wilderness beneath Sagarmatha (the Nepali word for Mount Everest) remained largely untouched for centuries, home to no one but a few monks settling here a few centuries ago.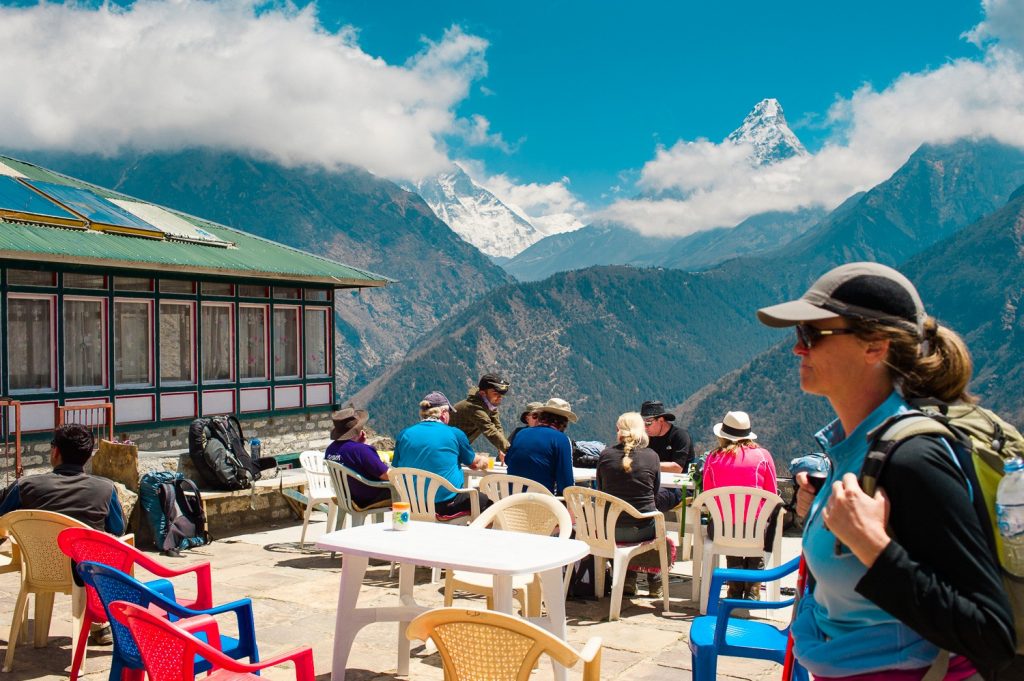 The Khumbu valley in transition
Since Edmund Hillary and Tenzing Norgay's famous first ascent of Mount Everest, the world's highest mountain, the region has attracted an ever increasing flow of visitors – climbers and travelers alike.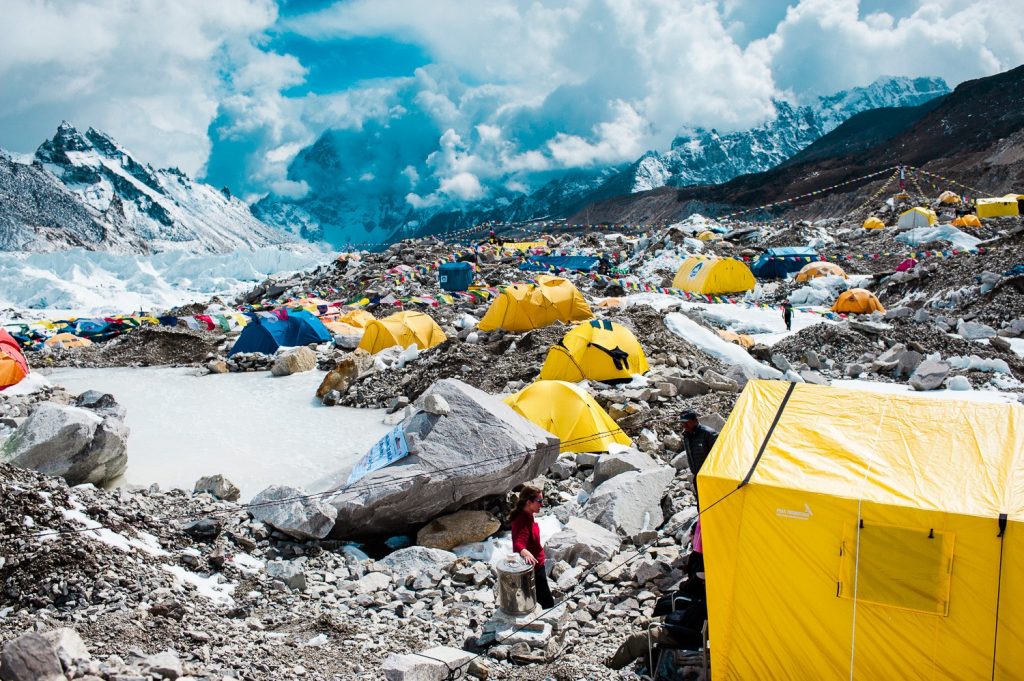 Adding it all up, almost a hundred thousand people trek through this fragile ecosystem every single year.
Every year over 50 000 visitors come to trek through the region, most of them heading for Mount Everest. Every visitor brings an additional 1-2 people such as porters and guides.
The enormous growth in visitors has brought great strains on the natural environment and produced mountains of rubbish – from base camp and the high 'death zone' all the way down to the villages and communities that were here long before the climbing industry.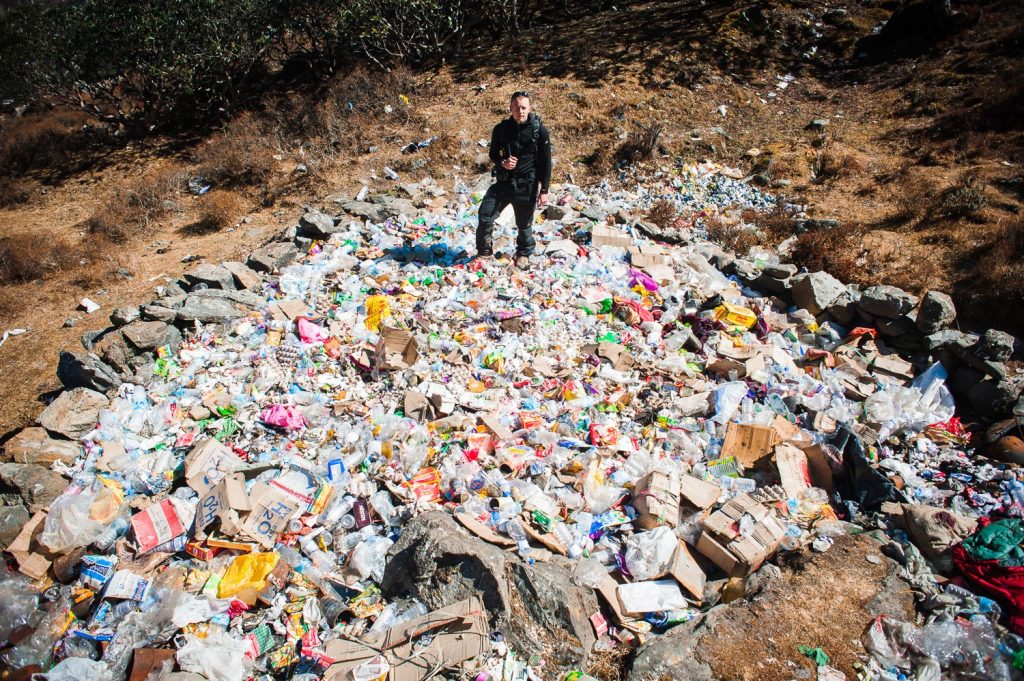 The Everest trash problem
How a Himalayan Shangri-La turned into the highest wastedump in the world
In Sherpa villages along the trekking routes there has never been a sustainable waste disposal system in place. As the tourism business of today leaves 50 tons of waste behind every season, year after year, the consequences have been an eyesore and a threat to the fragile environment.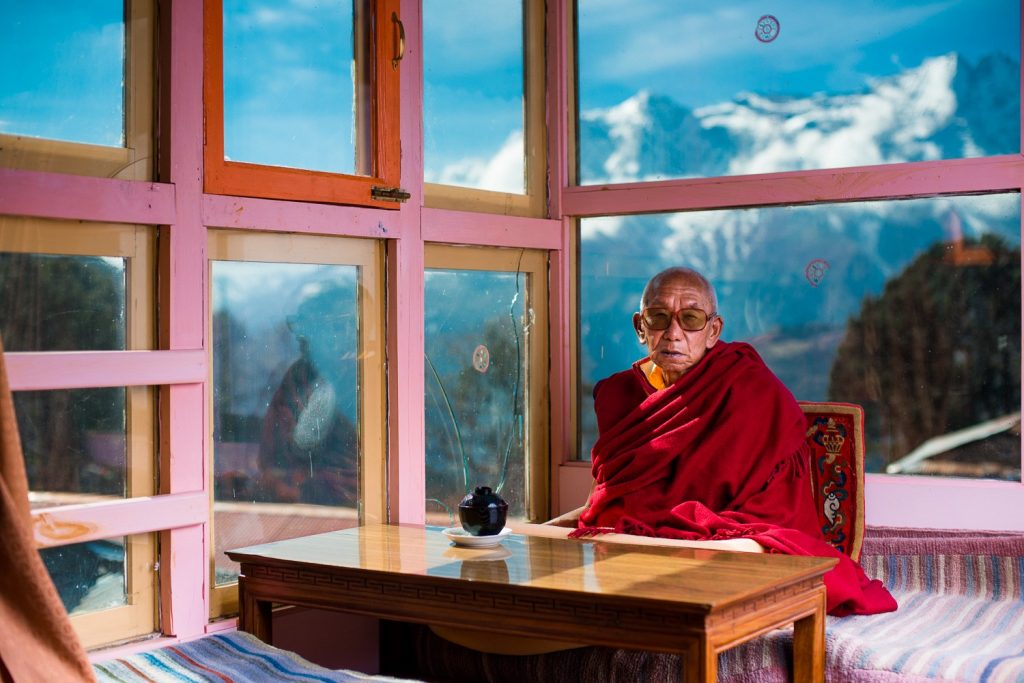 Talking about the past, the oldest monks and villagers in the Khumbu valley see a big difference from before tourism was a factor.
We almost never had a problem with waste. What waste we produced washed away with snow and rain. The waste of today – metal tins, paper and plastic – can't be taken away just by snow or rain.

– Rimpuche Nawang Tenzing Sangbu
Lama in the monastery of Tengboche
Living proof of how fast change can come, the head lama of Tengboche monastery gives insight on how conditions can change radically within a lifetime.
The Saving Mount Everest Project
In 2011 through 2014, Martin was the official photographer for the EcoHimal project Saving Mount Everest. This resulted in a range of stories about the problem in the Khumbu valley of Nepal, as well as a long-term exhibition at the International Mountain Museum in Pokhara, Nepal.
Community Solutions and Sagarmatha Next
Together with IVAR Studios, Martin has been working together with the Nepalese NGO Sagarmatha Next to help illustrate the problem of waste. Sagarmatha Next is opening a sustainability hub, including a museum, in 2021 in Namche Bazaar along the trail to Mt Everest. This hub will serve as a vital meeting point to educate and inspire conversation on how to solve these problems of pressure in the Nepalese Himalayas; solutions that can be used elsewhere in similar environments.
Together with the Sagarmatha Next team, we are telling the story about how waste management and plastic needs to be taken care of in a hotspot location like the region around Mt Everest. This includes a film shown on location at the Sagarmatha Next center in Namche Bazaar, a digital and physical exhibition about the problem as well as the solutions that people can take part in while visiting the region.
Read more about the Sagarmatha Next project and Martin's involvement on www.sagarmathanext.com as well as www.ivar.studio.