The Khumbu valley in transition
The Mount Everest region has become a major tourism destination. This is altering the region, its culture as well as its ecology, forever.
Every year over 50 000 visitors come to trek through the region, most of them heading for Mount Everest. Every visitor brings an additional 1-2 people such as porters and guides.
Adding it all up, almost a hundred thousand people trek through this fragile ecosystem every single year.
The old life
And the lonely mountain monks
The Everest region, the Khumbu valley and Sagarmatha National Park used to be a remote wilderness. It still is, and would still be.
But for a mountain.
The Himalayan wilderness beneath Sagarmatha (the Nepali word for Mount Everest) remained largely untouched for centuries, home to no one but a few monks settling here a few centuries ago.
Sagarmatha National Park was once a well preserved wilderness, home to both Snow leopards and Red panda. Today these animals are almost gone from the Khumbu valley.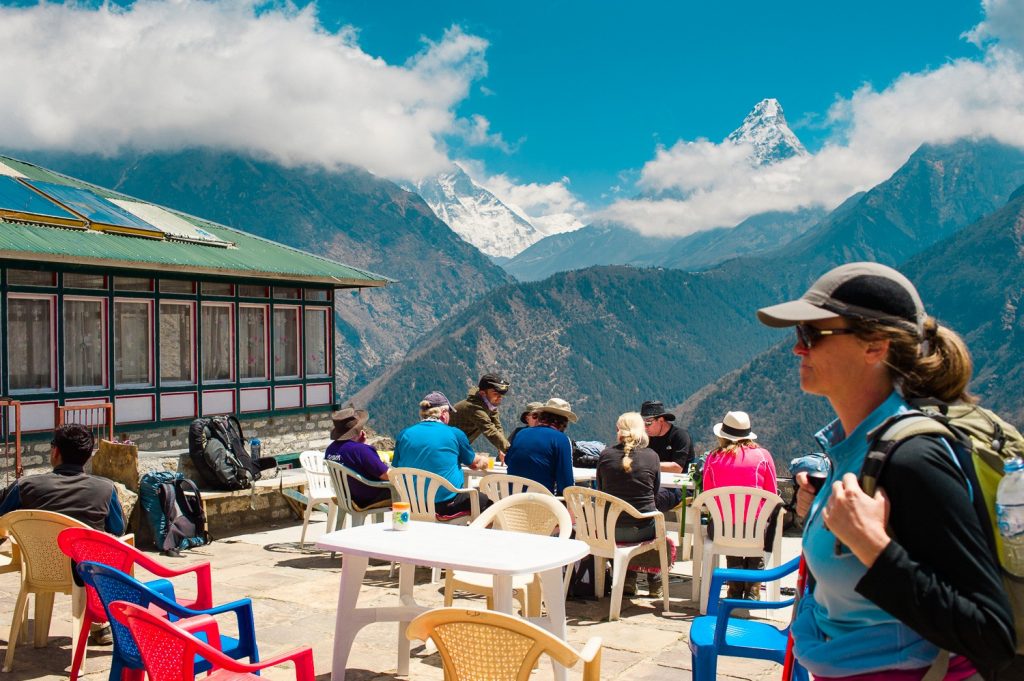 The New Life
Temple cafés and cottages of timber
Since Edmund Hillary and Tenzing Norgay's famous first ascent of Mount Everest, the world's highest mountain, the region has attracted an ever increasing flow of visitors – climbers and travelers alike.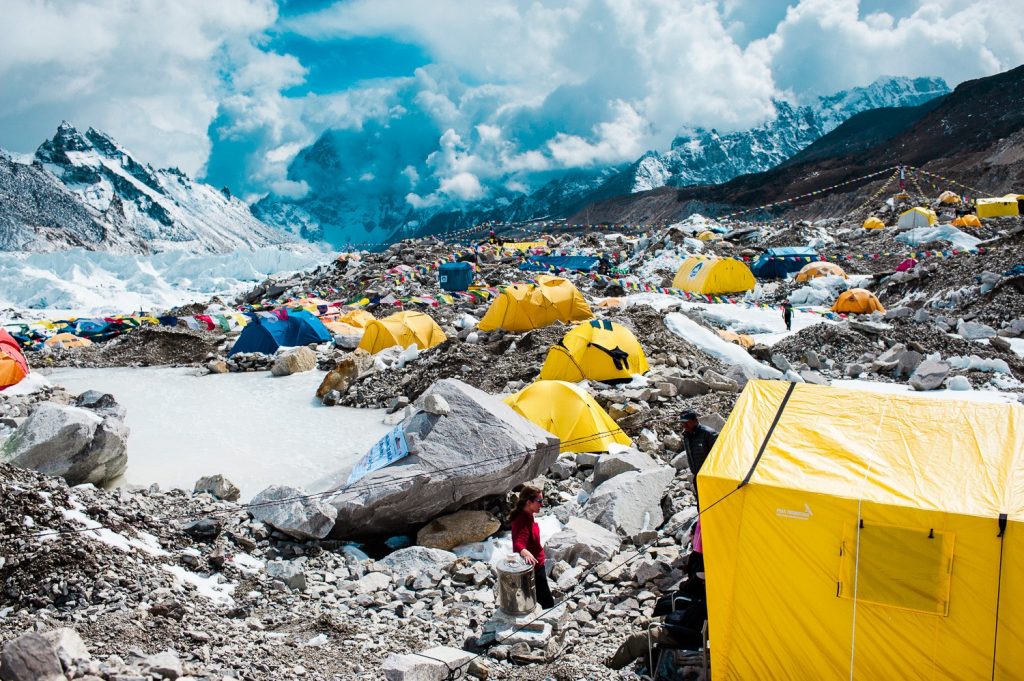 The enormous growth in visitors has brought great strains on the natural environment and produced mountains of rubbish – from base camp and the high 'death zone' all the way down to the villages and communities that were here long before the climbing industry.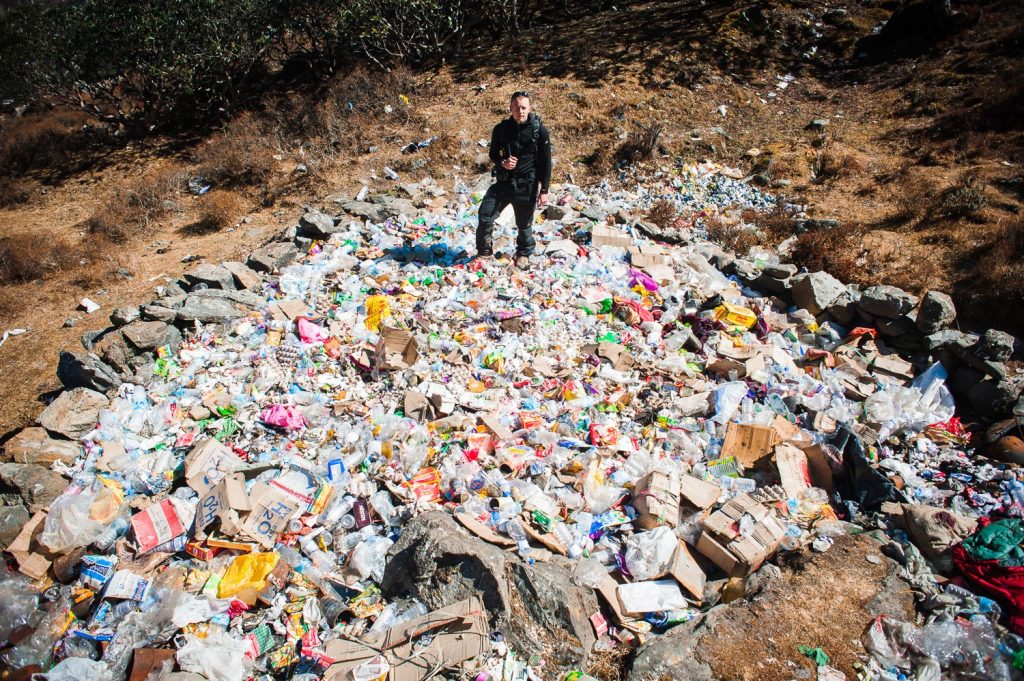 The Everest trash problem
How a Himalayan Shangri-La turned into the highest wastedump in the world
In Sherpa villages along the trekking routes there has never been a sustainable waste disposal system in place. As the tourism business of today leaves 50 tons of waste behind every season, year after year, the consequences have been an eyesore and a threat to the fragile environment.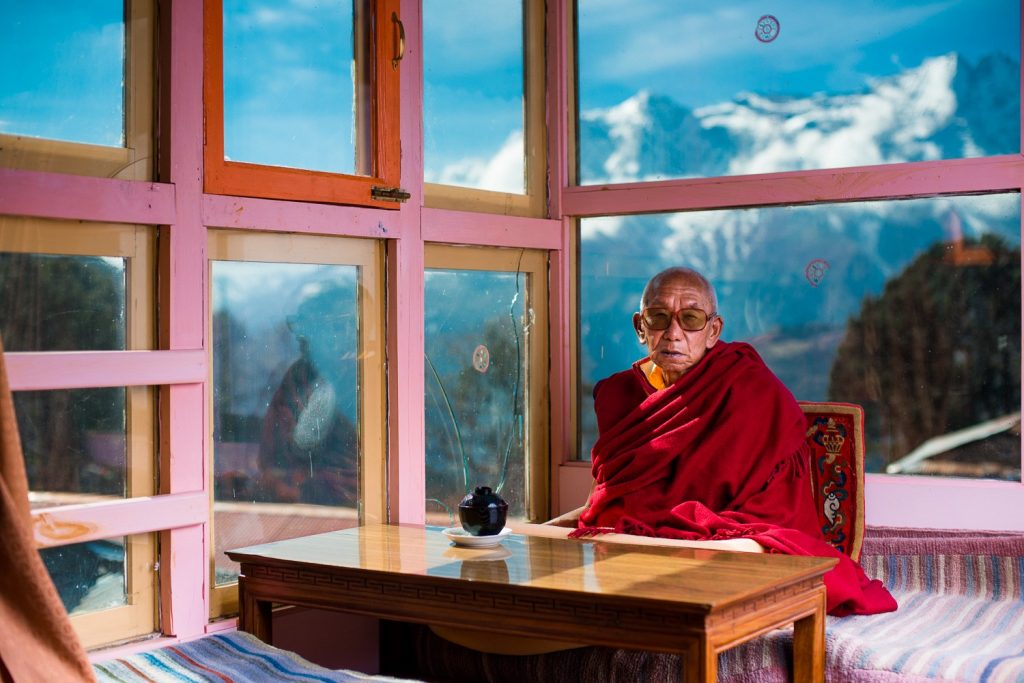 Talking about the past, the oldest monks and villagers in the Khumbu valley see a big difference from before tourism was a factor.
We almost never had a problem with waste. What waste we produced washed away with snow and rain. The waste of today – metal tins, paper and plastic – can't be taken away just by snow or rain.

– Rimpuche Nawang Tenzing Sangbu
Lama in the monastery of Tengboche
Living proof of how fast change can come, the head lama of Tengboche monastery gives insight on how conditions can change radically within a lifetime.